Kelts Family to Alberta
Spencer Preston Kelts was born in southern New York State on December 25, 1852. He was called Preston and signed his name S.P. Kelts, when he was about sixteen years of age, he and his father came west to the state of Minnesota. Spencer stayed in that area, and his father continued on west into the Dakotas where he was killed in the Custer uprisings.
Ida May Slater was born April 25, 1860, in Madison, Wisconsin. She moved with her parents to Iowa when she was nine years old, and later they moved again to Minnesota. Preston and Ida were united in marriage on December 25, 1878. Ida was a motherly soul and was always willing and anxious to lend a hand or speak a word of cheer to everyone.
When Preston and Ida first came to North Dakota from near Pelican Rapids, Minnesota in 1901, they settled on Mrs. Alfred Nelson's homestead in Isabel township (she was Libb the sister of Ida). They moved to the Will Slater farm for a short time (a brother of Ida's) then moved into Hesper township in about 1905. In 1910 they moved to Consort, Alberta and located in the Willow Brook district south of Consort. Preston and Ida Kelts had pioneered a lot of places and more kindly neighbours one could not wish for. In those days, Castor was the nearest town, sixty-five miles away, and neighbours, though far apart, were neighbours indeed.
PRESTON AND IDA
They had eight children; William, Homer, Angeline, Harvey, Marion, Minnie, Ethel, and Hazel who was born in November or December 1902 and died Sept 1906 at the age of 3 years. She is buried in the Hesper Cemetary.
Preston died on November 29, 1915 and Ida died on July 29, 1926. They were both buried in a cemetery in a corner of their grandson Preston's (Bud) farm.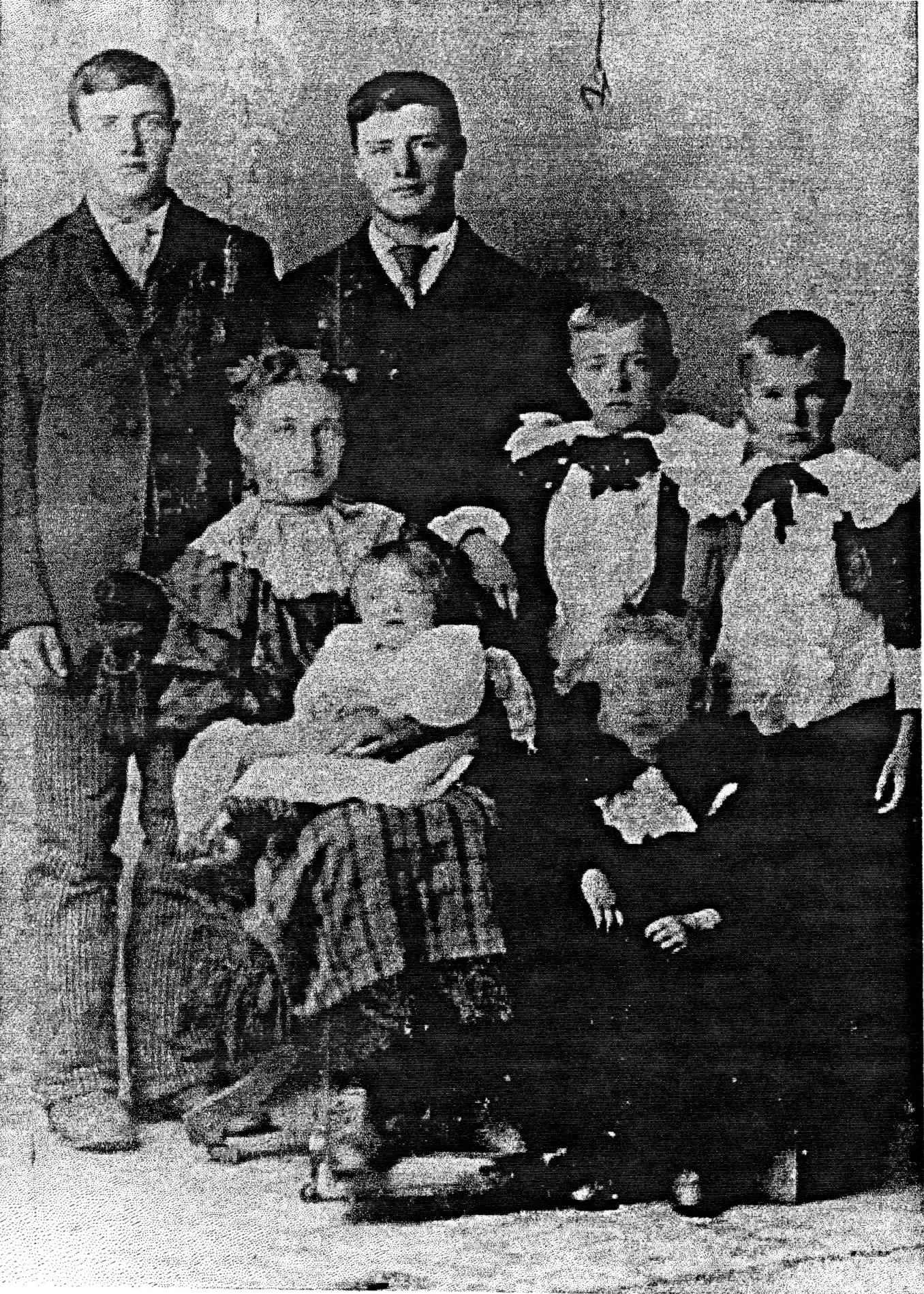 PRESTON KELTS FAMILY