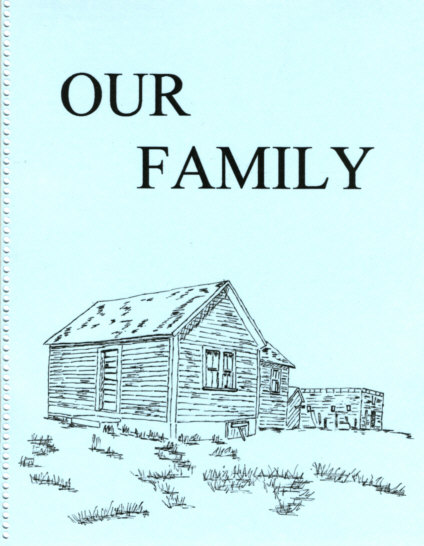 Note: This is from "OUR FAMILY" by Gil Roth, Edmonton, Canada.
Note: I scanned and OCRed Gil's printed copy, I have not yet had a chance to proof, and insert formatting.
CONTENTS
Chapter 1: Kelts Family
Chapter 2: Slater Family.
Chapter 3: Houston Family
Houston Family To Alberta.
Mary "Houston" MacDougall Family.
James Houston Family.
Janet "Houston" Price Family.
Robert Houston.
Archibald Houston.
Margaret "Houston" Haggart.
Violet "Houston" Clark.
Jean Houston.
Jock Houston.
Gabriel Houston.
Chapter 4: The Redel Family.
Redel Family To Alberta
Clara "Redel" Houston and Family
Amanda "Redel" Molstad and Family
Robert Redel and Family.
William Redel and Family.
Martha "Redel" Molstad and Family.
Art Redel and Family.
Albert Redel and Family.
Walter Redel and Family.
Martin Redel.
Chapter 5: Misc.
Kelts Chart
Slater Chart
Houston Chart
Redel Chart
Do You Remember When
Lorna Kelts (Roth) Pedigree
Father Carved The Turkey
Marion Kelts reunion
Marion Kelts Homestead Papers
Aerial View Of Consort
Cover - By Lorna Roth (Marion Kelts Homestead)